Who Should Not Use Medical Cannabis?
Cannabis should not be used if you[1]:
Are under the age of 25
Are allergic to any cannabinoid or to smoke
Have serious liver, kidney, heart or lung disease
Have a personal or family history of serious mental disorders such as schizophrenia, psychosis, depression, or bipolar disorder
Are pregnant, are planning to get pregnant, or are breast-feeding
Have a history of alcohol or drug abuse or substance dependence
Talk to your pharmacist and health care practitioner if you have any of these conditions. There may be other conditions where this product should not be used, but which are unknown due to limited scientific information. Cannabis may interact with several drugs. Make sure to tell your pharmacist and health care practitioner which prescription drugs, non-prescription drugs or herbal products you are currently taking.
What Are Potential Side Effects Of Medical Cannabis?
medical cannabis used and the concentration of cannabinoids in the cannabis product; the frequency of cannabis use; the patient's age; the medical conditions being treated; previous experience with cannabis or cannabinoids; and the use of other prescription or non-prescription drugs. The information on side effects associated with medical use of cannabis is limited. Some of known side effects of use of cannabis are intoxication-like reactions including: dizziness, dry mouth, mood-alterations, insomnia, increased heartbeat and fatigue. This is not a complete list of side effects. For more information, please read Health Canada "Consumer Information - Cannabis (Marihuana, marijuana)"[1] available online.
How Do I Take Medical Cannabis?
Cannabis can be smoked, vaporized, taken orally, sublingually, topically or rectally. Different routes of administration will result in different pharmacokinetic and pharmacodynamic properties of the drug.

The two most common forms of administering medical cannabis are ingestion of cannabis oil and vapourization of dried cannabis.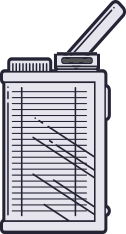 Vaporizing (Inhaling)
Vapourizing medical cannabis can provide:
Rapid onset of action occurs at 1-5 minutes and lasts generally 2-4 hours (short-term relief)
Smaller amounts of toxic by-products vs. smoking
Greater bioavailability vs. ingesting

Oral Ingestion
Oral ingestion of medical cannabis can provide:
Slower onset and longer duration of action from 30 minutes to 3 hours and can last generally 8+ hours
(long-term relief)
Greater precision and consistency of dosing
Easy to administer in mouth droplet or capsule